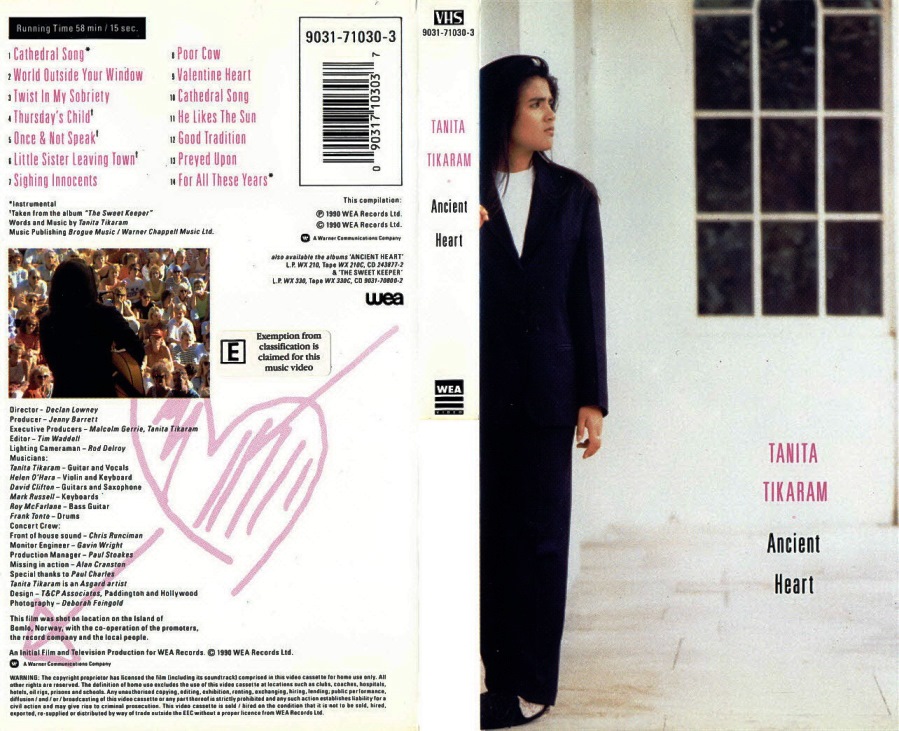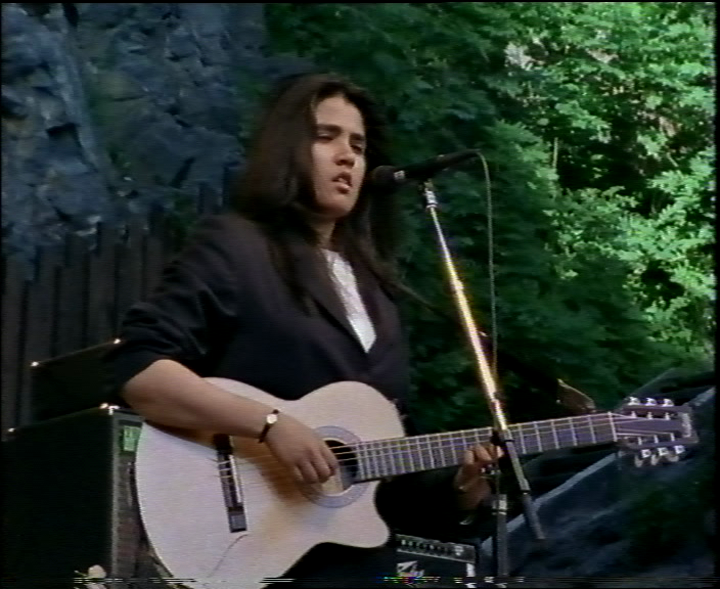 Tanita Tikaram - Ancient Heart Live [1989] VHSrip DVD5
Ancient Heart is the debut studio album by Tanita Tikaram. The record was initially released by Warner Music Group on 13 September 1988. The album had huge success and was a hit globally, launching Tanita's mainstream career.
This film was shot on the location of the island of Bomlo, Norway in 1989, with the co-operation of the promoters, the record company and the local people. An Initial Film & Television Production for WEA Records. Released on VHS in 1990.
Country: UK
Genre: Pop, Folk, Soft Rock
Duration: 00: 58: 26 + 00: 14: 07
Year of manufacture: 2018
Breakdown into chapters by tracks: yes
Quality: VHS => DVD5
Format: DVD video
Video codec: MPEG2
Audio Codec: PCM, AC3
Video: PAL 4: 3 (704x576) VBR, ~ 7747 (9586) Kbps, 25.000 fps (Live)
Video2: PAL 4: 3 (720x576) VBR, 3562-6000 (8000) Kbps, 25.000 fps (Bonus)
Audio: English (Dolby AC3, 2 ch), 256 Kbps, 48.0 KHz (Live)
Audio2: English (LinearPCM, 2 ch), 1536 Kbps, 48.0 KHz (Bonus)
Tracklist:
01. Cathedral Song (Instrumental)
02. World Outside Your Window
03. Twist In My Sobriety
04. Thursday's Child
05. Once and Not Speak
06. Little Sister Leaving Town
07. Sighing Innocents
08. Poor Cow
09. Valentine Heart
10. Cathedral Song
11. He Likes The Sun
12. Good Tradition
13. Preyed Upon
14. For All These Years (Instrumental)
Bonus Videoclips:
- Twist In My Sobriety
- Good Tradition
- I Might Be Crying
- If I Ever