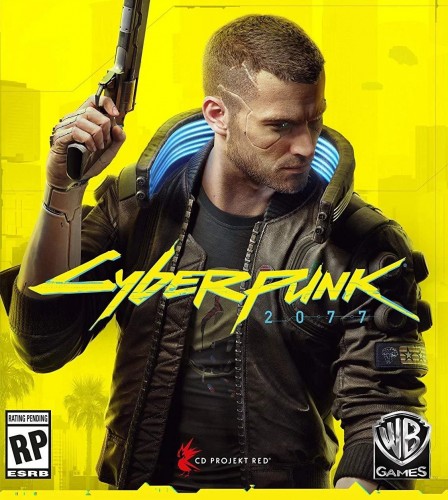 Rok wydania: 10 grudnia 2020
Gatunek: Akcja / Cyberpunk / Otwarty świat / RPG / Futurystyczny / Sci-fi
Deweloper: CD PROJEKT RED
Wydawca: CD PROJEKT RED
Platforma: PC
Język interfejsu: rosyjski, angielski, MULTi18
Język głosu: rosyjski, angielski
Wersja: 1.05.0
Rodzaj publikacji: licencja
Tabletka: niewymagana (bez DRM)
Cyberpunk 2077 to rozgrywająca się w otwartym świecie przygoda, której akcja toczy się w Night City, megalopolis rządzonym przez obsesyjną pogoń za władzą, sławą i przerabianiem własnego ciała. Nazywasz się V i musisz zdobyć jedyny w swoim rodzaju implant — klucz do nieśmiertelności. Stwórz własny styl gry i ruszaj na podbój potężnego miasta przyszłości, którego historię kształtują twoje decyzje.
Minimalne wymagania systemowe:
- Wymaga 64-bitowego procesora
- System operacyjny: Windows 7 - Windows 10 (1809)
- Procesor: Intel Core i5-3570K / AMD FX-8310
- RAM: 8 GB pamięci RAM
- Karta graficzna: NVIDIA GeForce GTX 780 lub AMD Radeon RX 470, DirectX 11
- Miejsce na dysku: 70 GB
- Opcjonalnie: zalecane do zainstalowania na dysku SSD
Instalacja:
1. Uruchom grę z pliku Cyberpunk2077.exe (ścieżka Cyberpunk 2077 \ bin \ x64).
2. Graj.
Cyberpunk 2077 Voice Lang Pack
-----------------------------
https://www.demonoid.is/files/details/317730/079820638/
Installation method:
1. Copy the selected voice acting along the path Cyberpunk 2077 / archive / pc / content;
2. In the game settings, select the desired voice acting.
Zmiana języka
-------------
Edytuj goggame-1423049311.info w folderze z grą
"language": "Polish",
"languages": [
"pl-PL"